Jeepsafari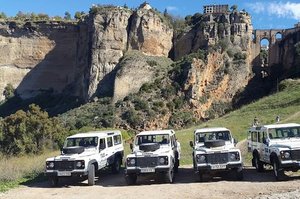 We believe that the easiest way to enjoy the incredible landscapes in this area is to take you out in our Jeep Commander, which is a 4X4 vehicle with very high performance, making the drive very comfortable along the track in the surrounding mountains, where you can enjoy the beauty of these territories and rugged peaks which have been carved by erosion over time. This adventure is recommended for all ages and any physical condition.
Offered by: costadelsoladventure , Ranger Safari Tours
Quads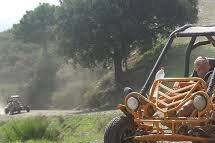 Some say there is no better way to see the beautiful countryside of Andalucia than on a quad bike …
The tours are tailor made to suit you and your family for a safe but exciting day out in the Spanish countryside to see all the mountains and (countryside) that andalucia has to offer… The quads are 250cc automatic quads, that will comfortably seat two people (2 x adults or one adult + child) and are very easy and safe to drive.(Larger people may prefer to ride a quad each for more comfort) The 250cc engine will easily take you on our tour across the countryside, through water and rivers and back again with of course!
Offered by: Buggy tours Costa del Sol
Mopeds and motorbikes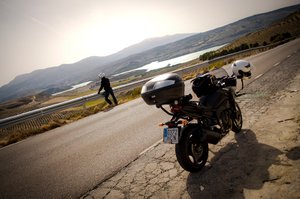 Discovering the environment all by yourself, the freedom of going wherever you please. The freedom a motorcycle or moped offers you is incomparable. From touring bike to endure bike the possibilities seem endless. Fans of motorbikes and mopeds can have a great time in this beautiful region from the comforts of their trusted saddle.
Offered by: motomercado
The Costa del Sol has two Karting circuits: Karting Miramar and Karting Mijas.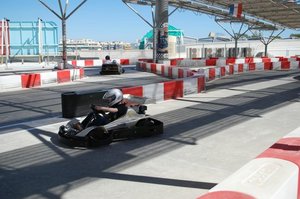 Karting Miramar
The circuit of Karting Miramar is located on the terrace of the Miramar shopping center in Fuengirola, one of the largest on the Costa del Sol. It has two circuits, a 450 meter long, 6 meter wide junior one and another 200 meter long children's circuit, perfect for beginners. Moreover, it has a pleasant terrace with a café.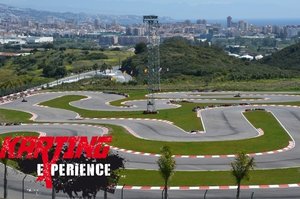 Karting Mijas
The Karting Mijas circuit is located next to the racecourse of Costa del Sol. It is an ideal course for both recreation and competitions, it has several karts of the latest generation for adults and children, it also has a members club and a shop with karting equipment, clothing and accessories. It is 970 meters long with curves, and you can organize races for family and friends, together with activities for groups and companies.
These are offered by: Karting Experience